Majestic Alaska With Cruise Ocean View Stateroom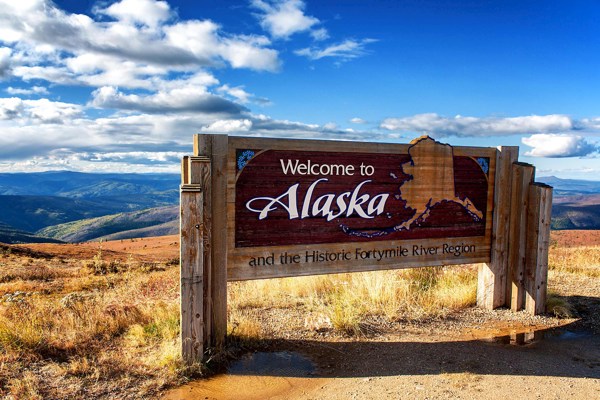 Majestic Alaska With Cruise Ocean View Stateroom
Explore the scenic river valleys and view snow-capped peaks of Alaska, experiencing everything from Denali National Park's tundra and the Alaska Railroad to Kenai Fjords National Park-home to Black Bears, and Prince William Sound. Cruise closer to Alaska's natural wonders-from calving glaciers to breaching humpback whales.
Choice HighlightsMust-see Highlights
: Explore Valdez, Seward, Denali National Park and Kenai Fjords National Park
: Visit Anchorage, Fairbanks, Denali National Park, Valdez, Seward, Alaska Native Heritage Center, Wrangell St Elias Visitor Center, Valdez Museum, Musk Ox Farm, Alaska Wildlife Conservation Center
: View Historic Rika Roadhouse, Big Delta State Historical Park, Alaska Range, Wrangell St. Elias National Park, Mt. Denali
: Scenic Drive along the Scenic Seward Byway
: Scenic Cruise through Prince William Sound, Kenai Fjords National Park and board a riverboat in Fairbanks
: Iconic Train journey through Alaska's wilderness aboard the Alaska Railroad
Seward: In Seward, board a day boat and cruise into Kenai Fjords National Park. Lunch is included on board as you watch for playful sea critters and spectacular glaciers.
MAKE TRAVEL MATTER®
Anchorage: Make Travel Matter on a self guided visit of the Alaska Native Heritage Center and learn about the culture and heritage of the Indigenous people of Alaska.
Valdez: Take a guided tour of a Musk Ox Farm and learn how this non-profit organization promotes sustainable agriculture.
Anchorage: Visit the Alaska Wildlife Conservation Center, a wildlife rehabilitation center where a local guide teaches you about the animals here.
Dive Into Culture
Denali National Park: Board the Deluxe Motorcoach and head to Denali National Park. Once there late this afternoon they'll experience a "Welcome to SubArctic" Presentation by a Local Specialist to learn about the Flora and Fauna of Denali National Park.
Denali National Park: Join a specialist for a Denali Natural History Tour and learn about the Alaskan natives that once lived in Denali National Park and the first ascent of Denali, North America's highest peak.
Fairbanks: Pan for gold with Fairbanks' own Gold Daughters and learn the process of panning for gold as well as ice age fossils and cool minerals.
Iconic Experience
Denali National Park: Travel aboard a Dome Railcar on the Alaska Railroad to the Golden Heart City of Fairbanks. Enjoy a spectacular journey over swift-rushing streams, towards Denali National Park and Preserve.
Be My Guest
Fairbanks: To conclude your day, enjoy a special visit to the home of Dave Monson, a local Dog Mushing celebrity to learn about the sport of Dog Mushing in Alaska. Join him and his dogs for a Be My Guest dinner experience.
Whats Included
An expert Travel Director and professional Driver
Cherry-picked hotels, all tried and trusted
All porterage and restaurant gratuities
All hotel tips, charges and local taxes
Breakfast daily and up to half of your evening meals
Must-see sightseeing and surprise extras
Audio headsets for flexible sightseeing
All transport and transfers shown
Luxury air-conditioned coach with Wi-Fi in most countries or alternative transportation (such as rail journeys)
Optional Experiences and free time

Tour Differently isn't just what we promise, it's what we deliver.
Dream holidays without the stress of the 'what ifs', is what we do. We design our tours so you can experience the world differently. You'll get the personal service, attention to detail and ease you're looking for, while enjoying the unmissable experiences you've always dreamed of. Discover why Trafalgar tours have been trusted by 5 million guests and are proud to deliver the very best tours that you'll cherish for years to come.

Always Remarkable
Get the very best of every place you visit. Every one of our tours is designed with a depth of culture, crossing off the must-sees and giving you privileged local access to communities and people around the world.

Our connections in every destination, and the importance we place on making a positive impact on the places we visit are all part of what choosing to Tour Differently, is all about.

Enjoy Exclusive Local Access
On our travel tours you'll enjoy privileged local access in every destination, including more than 100 one-of-a-kind Be My Guest experiences, exclusive to us. Immersive, local and enriching, they're a rare chance to Connect with Locals in their homes and businesses to meet the characters that bring the places we visit to life.

100+ Years of Experiences
Travel with the confidence of knowing you're in the best possible hands. Our story is 101 years in the making, with Trafalgar being the anchor brand of The Travel Corporation's (TTC) 42 award winning hospitality and travel brands. Family run and operated – you get unmatched knowledge and personal service thanks to an expert global network spanning 7 continents.